Decentralized exchanges are a cornerstone to decentralized finance and the most popular by far is Uniswap. Here's how it works.
Navigate to the Uniswap app and connect your ETH Wallet
First step is to head on over to the Uniswap app.
The page should look something like this: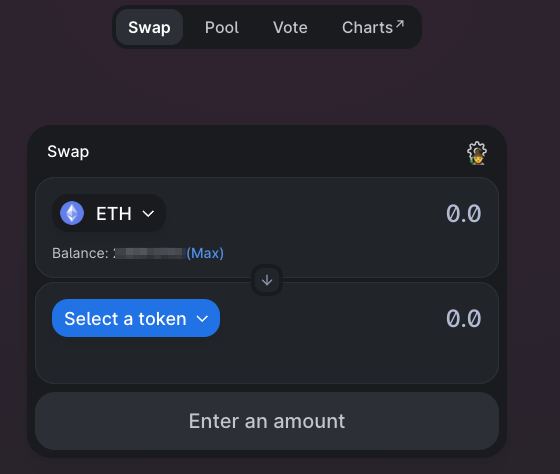 If you haven't been here before, you'll have to connect your web3 ETH wallet. I personally use Metamask. You can read my article here on how to set up your own Metamask wallet.

Click on the 'Connect Wallet' button in the upper right hand corner of the page.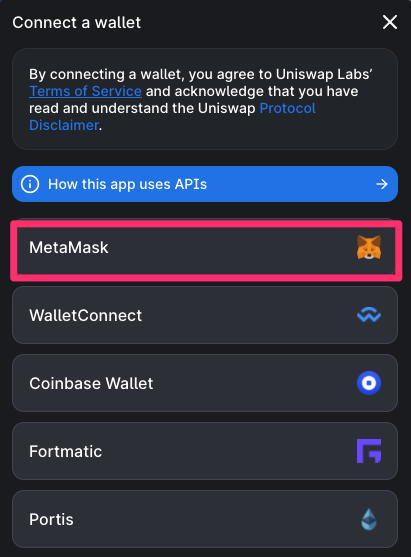 Choose Metamask, and then you'll have to select your wallet. I have 3 wallet addresses in my Metamask, and I'm choosing the third one for this example.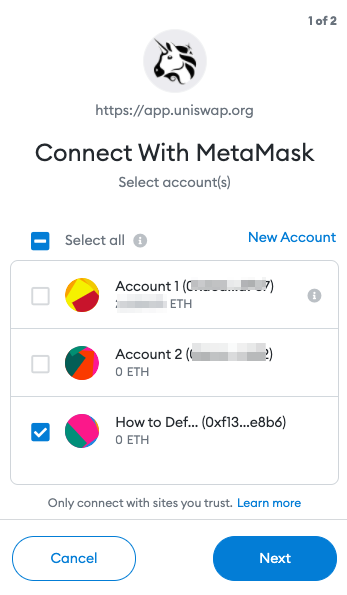 Hit Next then Connect.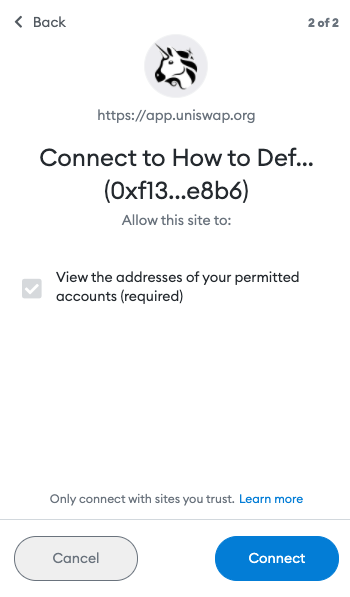 And it will connect you to the Uniswap app. You will now see your ETH balance and wallet address in the upper right hand corner.

Choose the Tokens you want to swap
Select with the dropdown menu the tokens you want to swap. The one on the top is one you own, and the one on the bottom is the one you want to trade for. If it is a smaller coin you may have to enter in the contract address to find it. I'm going to trade $ETH for $UFO.
For newer tokens like $UFO, you may have to add the token yourself to the Uniswap menu. You can do this by using the contract address. You can look this up on Coingecko. Here's what it looks like for $UFO: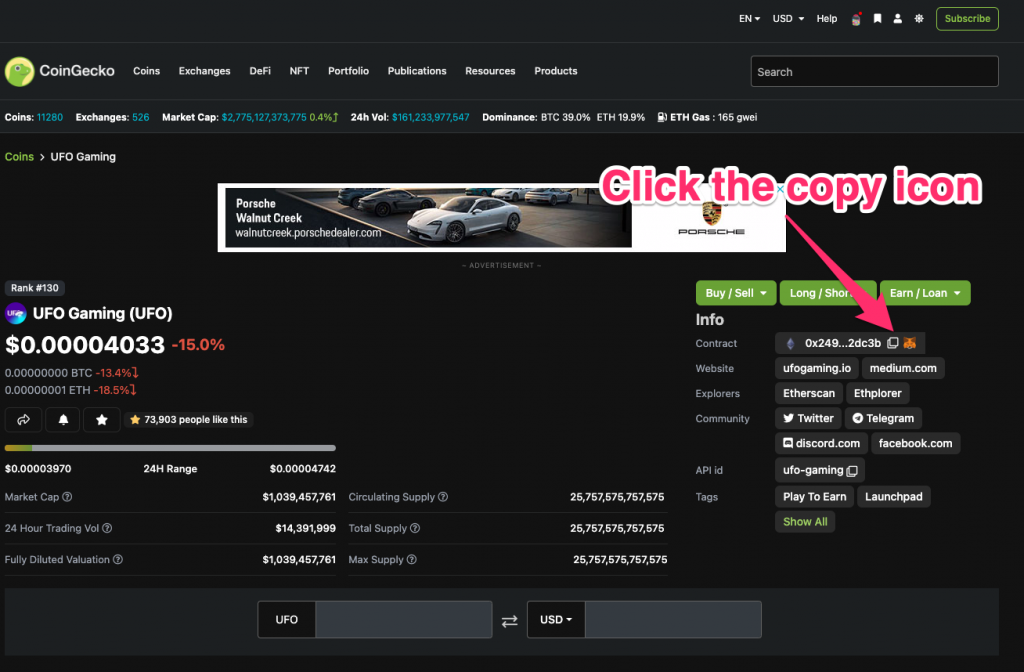 Here is the contract address for $UFO if you don't want to navigate to Coingecko yourself: 0x249e38ea4102d0cf8264d3701f1a0e39c4f2dc3b
Enter the contract address in the search bar on the bottom section and it will pull up $UFO to swap.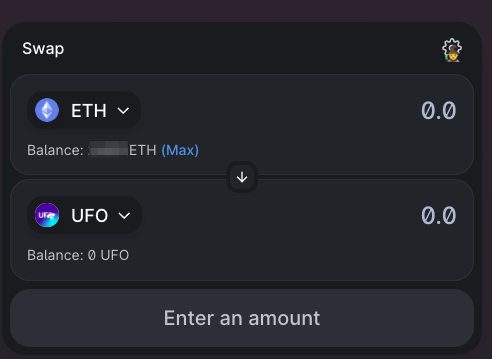 Choose the amount you want to trade for and then it will bring up a window from your Metamask wallet to confirm. You can edit gas to have a higher or lower priority (gas prices are pretty high right now).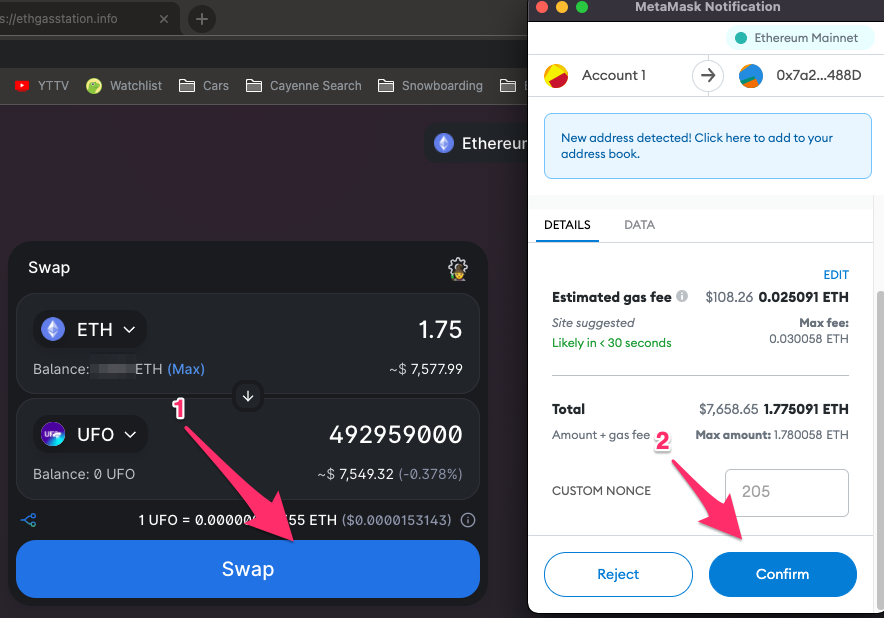 It will show pending in the upper right as the transaction processes, and then once it's complete you'll get a confirmation. You can click into the pending button to go to etherscan to look more closely at the transaction.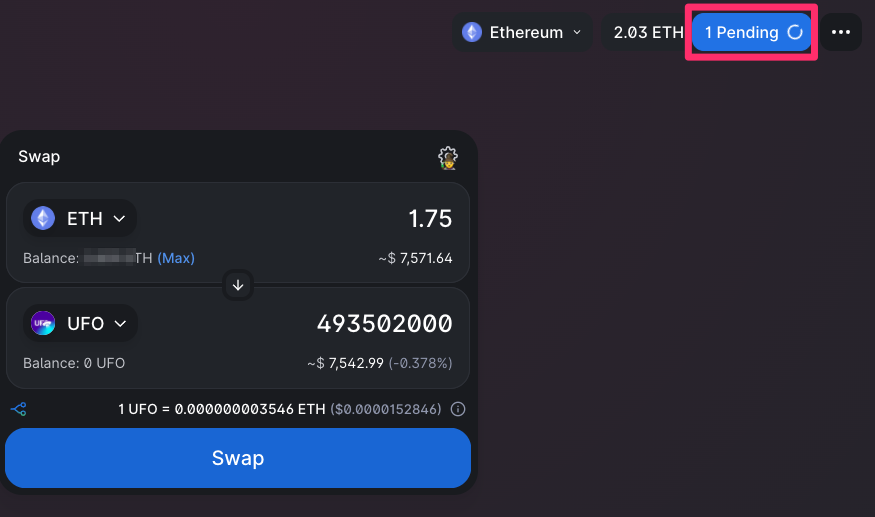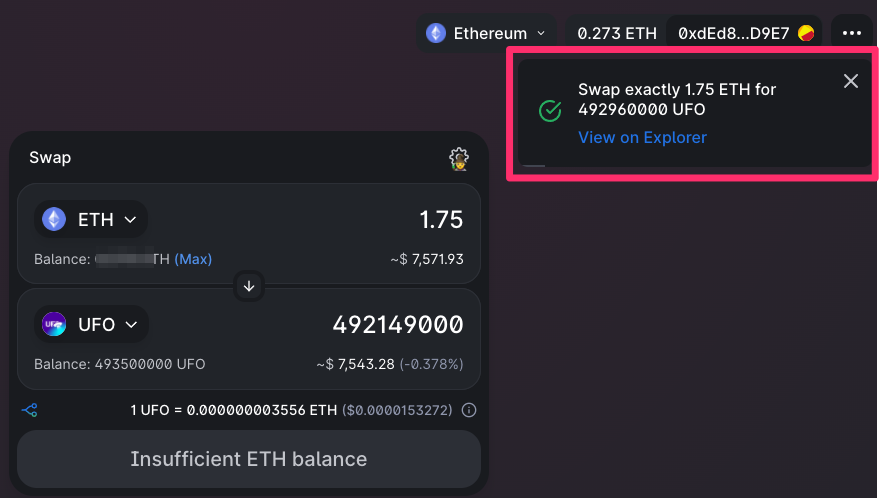 Congrats! You just performed a Defi Swap!
You now own the coin on the bottom of the interface in exchange for the one on the top. Nice work!
Looking to buy another $COIN? Check out this guide for the process from start to finish on buying any cryptocurrency.