TL;DR
$HIFI is a play to earn platform that is an up and comer. If you were too late on $AXS, this might be something to look into. They recently said on their twitter that this will be listed on Pancakeswap soon. Now's a great time to enter before the listing. At the time of posting, the market cap is sitting at $13.5M. Axie Infinity is currently at $8.1B market cap, which is a 600x of $HIFI!!
Important $HIFI links:
Get funds onto Binance Smart Chain (BSC)
Follow this guide to set up your Metamask to transact on BSC. Once your Metamask is properly set up, you can send $BNB to your wallet to start trading. BSC is like the $ETH network, but with $BNB as the underlying currency. It's fast and cheaper in fees to trasnact on than the ETH network is.
How I got BNB into my BSC wallet, was:
Sent $ETH from Coinbase Pro to Binance.US
Traded $ETH for USD and then USD to $BNB on Binance.US
And then sent the $BNB via the BSC network (BEP20) to my Metamask Wallet
Make the trade on ApeSwap
I use Poocoin as my main BSC chart explorer, and it links to the DEX that the coin that you want to trade is on. Right now $HIFI is only available through ApeSwap, so that's where I purchased it.
Navigate to the coin by entering the contract in the search bar. Here is $HIFI's contract address:
0x0A38bc18022b0cCB043F7b730B354d554C6230F1

Next make sure the trade button at the top is clicked, and it will display a link to the ApeSwap trading page: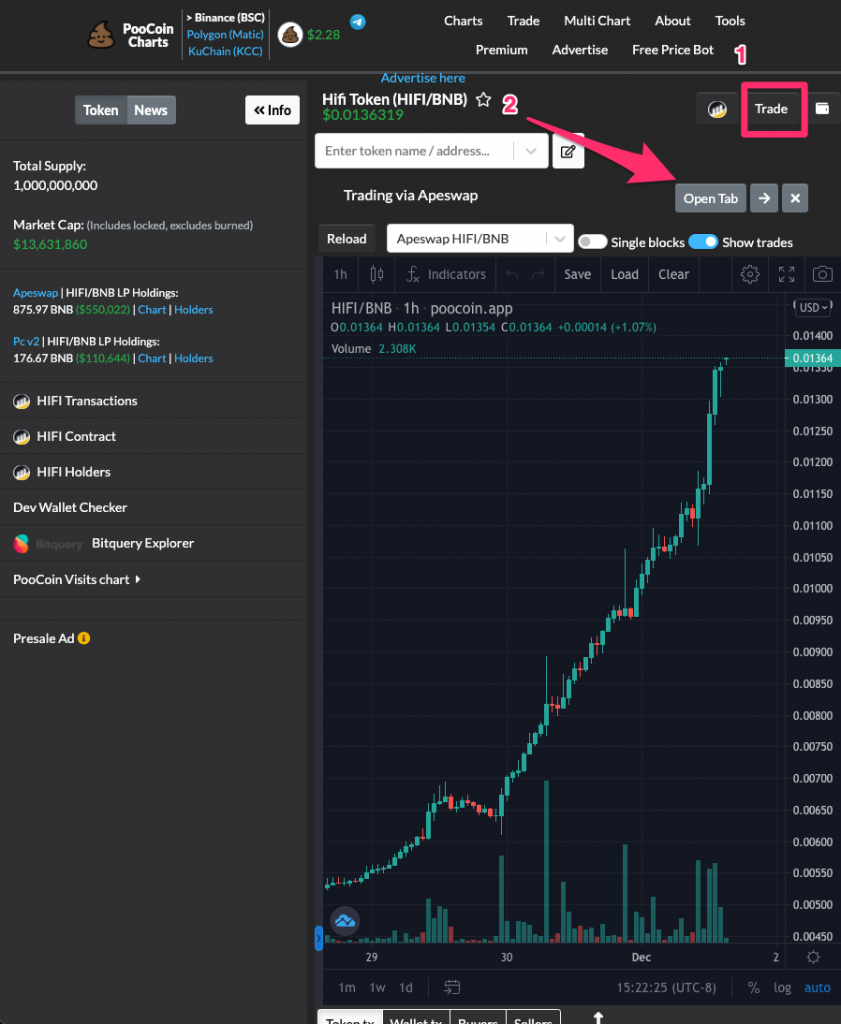 Then fill out the swap dialogue like on any DEX and make your swap!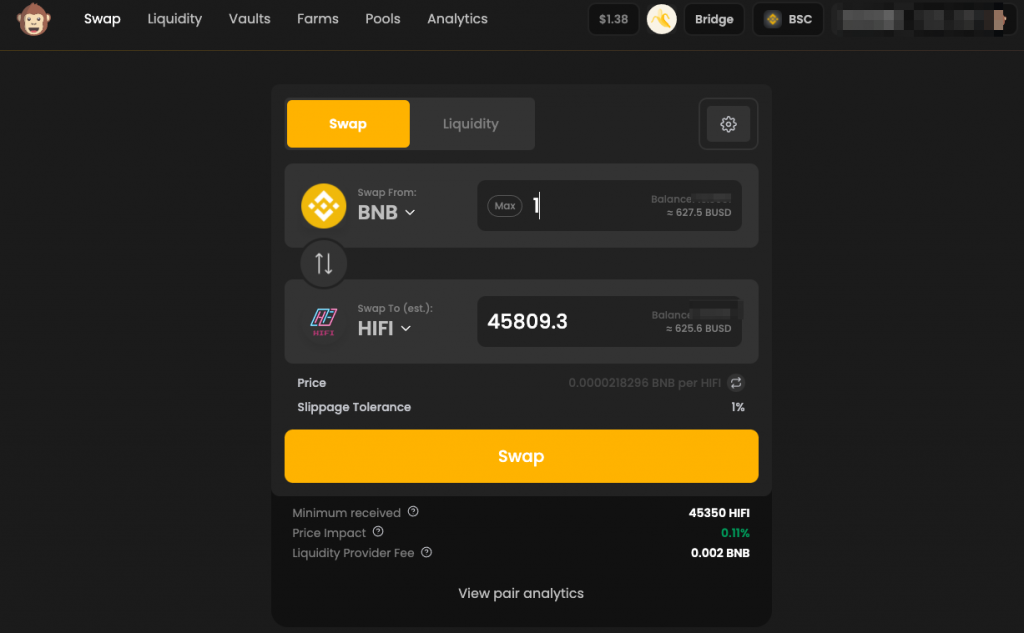 Let's get it!
What next?
Now that you're a Hifiver, you can now start playing their game and earning more $HIFI! You must stake a minimum of 10,000 coins at their website here. I just staked some of mine so I'll post a guide soon about how this all works.