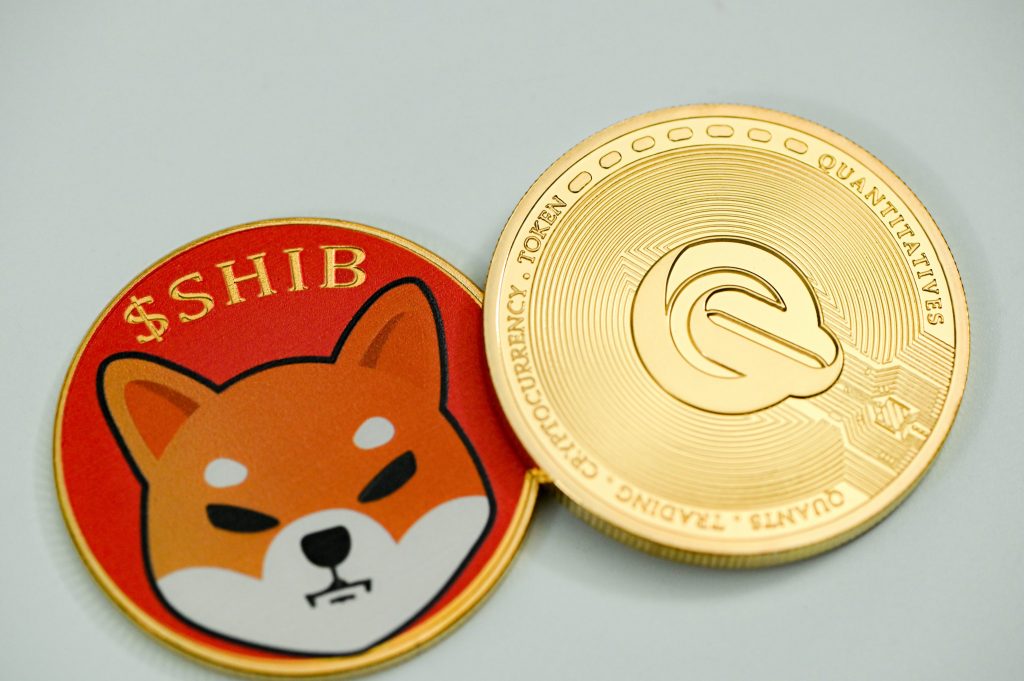 Updated January 2023 with the sunsetting of Coinbase Pro.
Introduction
Shiba Inu, or $SHIB is a decentralized cryptocurrency that has recently gained popularity among investors. Like $DOGE it's based on a meme, which has actually helped its popularity on social media and in the crypto circles. It operates on the Ethereum blockchain and is available on Coinbase, which is the exchange where I'll show you how to buy it. Keep reading to learn about Shiba Inu and how to buy the coin on Coinbase.
What is Shiba Inu?
Shiba Inu is a cryptocurrency that operates on the Ethereum blockchain and has a high token supply and low token price, making it seem 'cheap' to investors. Shiba Inu started out as a joke in the crypto community but has quickly risen to become one of the top 100 cryptocurrencies.
How to buy Shiba Inu Coin on Coinbase using advanced trade
Investing in Shiba Inu on Coinbase fairly simple and straight forward. It's possible for investors of any experience level to purchase it on the platform. The following steps provide a how-to guide on how to invest in Shiba Inu on Coinbase advanced trade. Advanced trade is what replaced Coinbase Pro and is currently the way to buy coins on Coinbase for the lowest fee. If you buy coins through the normal Coinbase buy method, you will pay much more in fees.
Set up a Coinbase account
To start investing in Shiba Inu, you need to set up a Coinbase account. They require that you provide personal information, such as your name, email address, and phone number. Once you have completed the registration process, you will need to verify your identity by providing a government-issued ID. Use this referral link for a $10 bonus upon signup
Add funds to your Coinbase account
Once your account is set up and verified, you can add funds to it. Go to My assets and click on Add cash.
Enter in the amount you want to deposit. I use my bank account to fund Coinbase so there are no deposit fees. Click Continue.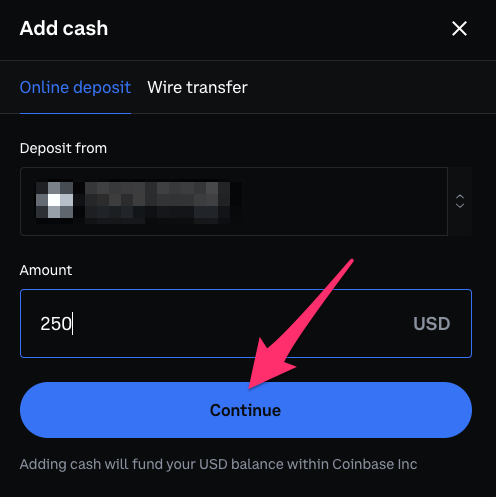 Click Add Cash Now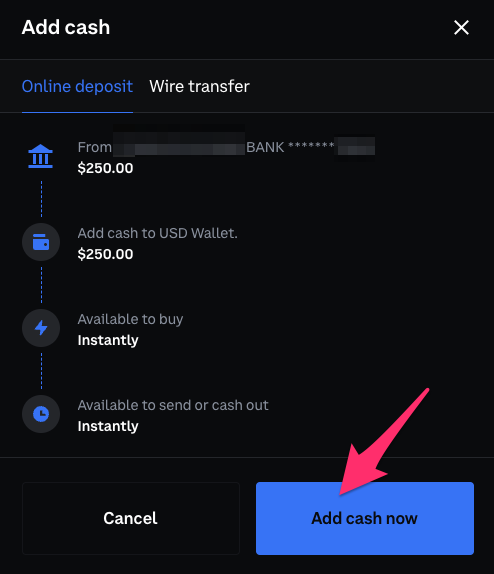 Buy Shiba Inu: Once you have added funds to your Coinbase account, you can buy Shiba Inu. To do this, navigate to the trading page and select Shiba Inu, tracker $SHIB. Enter the amount you would like to buy, and the funds will be deducted from your Coinbase account.
Buy Shiba Inu
After depositing funds, you can now go on to purchase Shiba Inu. Go to the Trade section, and select Advanced. This is very important because the fees on Advanced trading are far lower than for simple trading.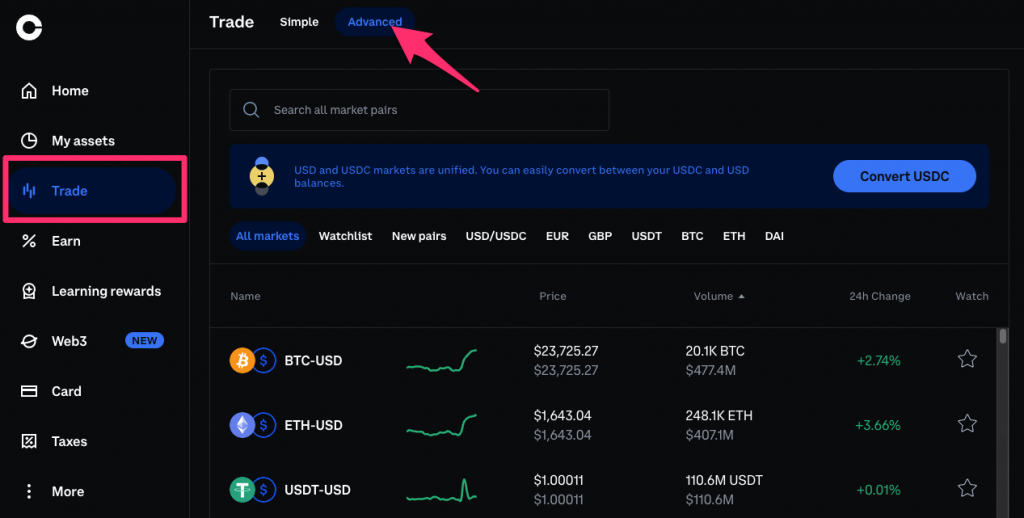 Enter SHIB in the search bar and click on the SHIB-USD pair. You want this pair because you just deposited USD and that's what you'll be using to make the purchase.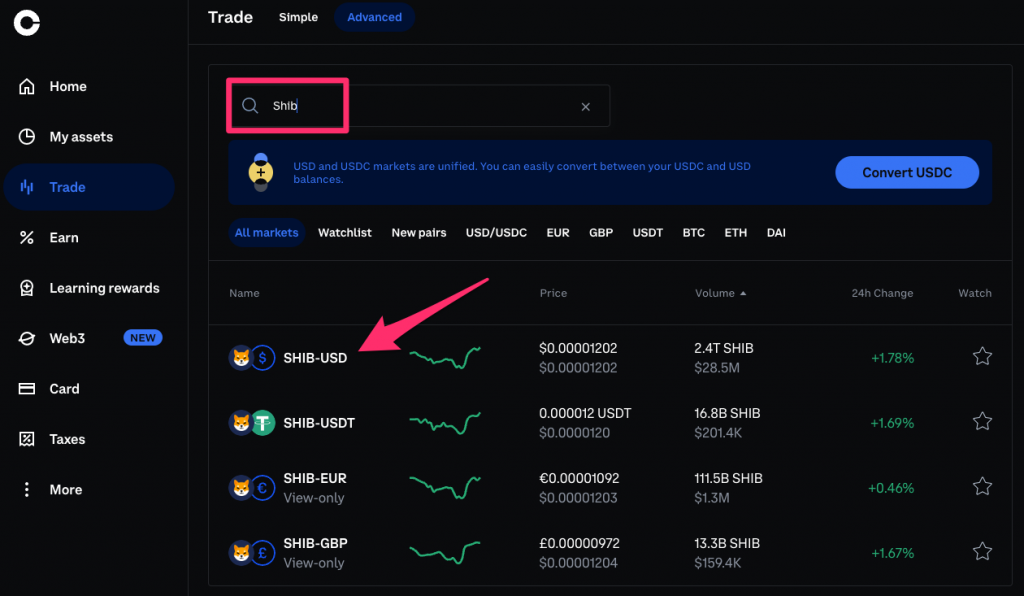 The next page is the trading screen. To make things easy we are going to do a Market trade. Which executes at the current price of the coin. You can also do a Limit trade, which has other characteristics. Look at the box on the far right.
Choose Market and then slide the bar all the way over for the full $250, or you can do less if you want to purchase less. Click on Buy SHIB and congrats! You now own your own Shiba Inu coin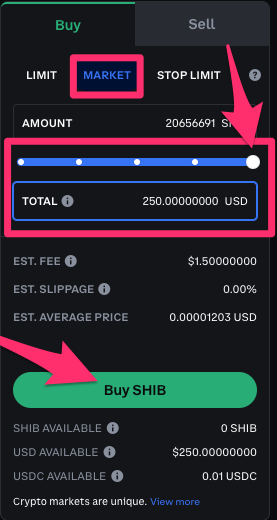 Track your investment
After you have bought Shiba Inu, you can now track it and watch its price movement. This can be done by logging into your Coinbase account and viewing your portfolio. It's also a good idea to keep track of the cryptocurrency's performance by following news and market trends.
Sell Shiba Inu
If you want to sell Shiba Inu, the process is similar to buying it. Navigate to the trading page, select Shiba Inu, and enter the amount you would like to sell. The funds will be credited to your Coinbase account, and you can then withdraw them or use them to buy other cryptocurrencies.
Executive Summary
Shiba Inu is a decentralized cryptocurrency with a high token supply and low token price that is now available on Coinbase. You know have the knowledge on how to invest in Shiba Inu on Coinbase, how to set up a Coinbase account, and how to track and monitor your investment. As with any investment, it is important to do your own research and seek professional advice before making a decision.
Further Reading