Ethereum is the foundation of Decentralized finance, and your Metamask wallet is the easiest way to gain access to this world of cryptocurrency. Read on to see how to get started using Metamask and Defi.
Download and install Metamask
Head on over to the Metamask website and follow their instructions to download and install as either a Chrome extension or mobile app (I use both).
Create your ETH wallet
Once you've installed the extension into your browser and created a login, you must now create a wallet within the Metamask extension. I have two already and in this example I'm creating a third as an example.
Click on the Metamask extension icon
Click on Create Account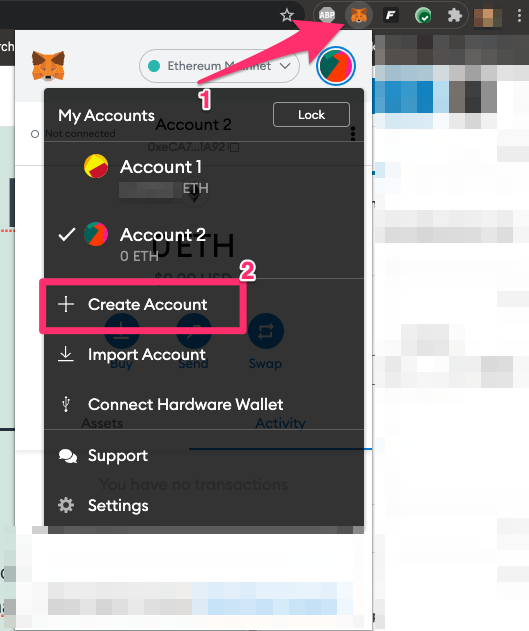 Give your new wallet a name and then click on 'Create'.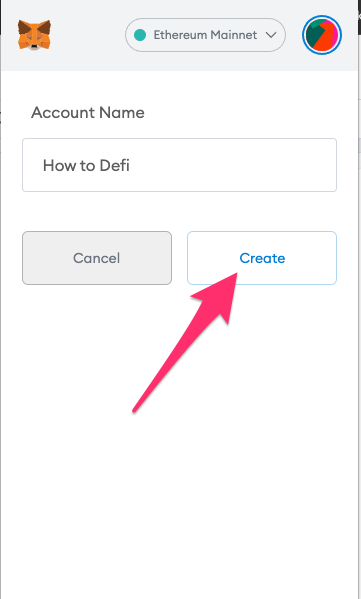 You now have your own Metamask wallet! You can click in this area to copy your wallet address (public key). Send ETH and ERC20 tokens to this address to fund your wallet. ETH is needed to pay the gas fees for sending funds, or interacting with other smart contracts.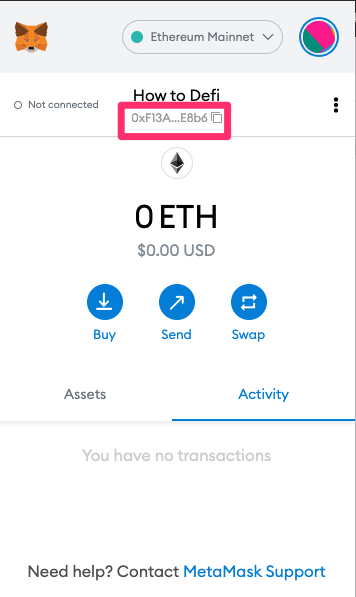 You can now send ETH to your new Metamask wallet using that wallet address!